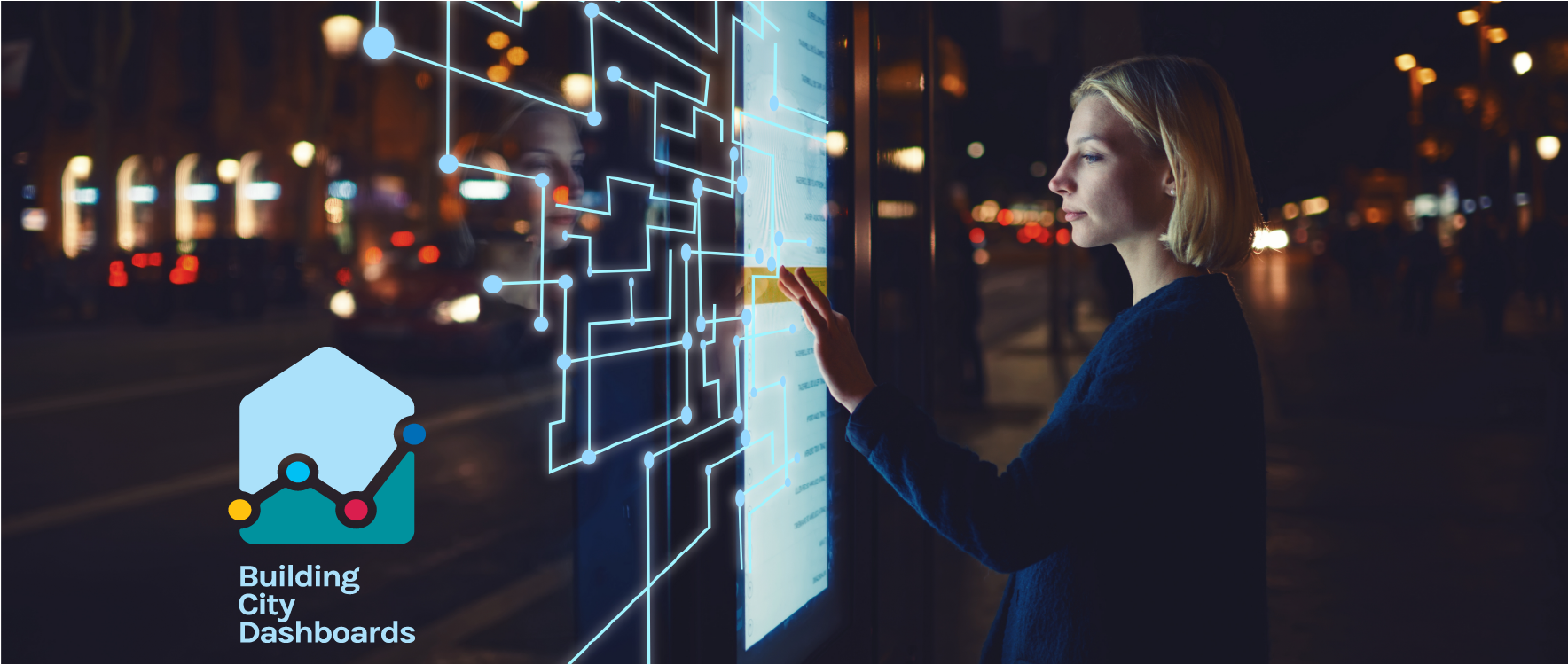 BUILDING CITY DASHBOARDS
This project will address how to build more extensive and effective city dashboards. It will tackle three sets of fundamental problems: data issues; visualisation/interaction issues; and analytics/modelling issues. It will use the solutions to undertake applied research that significantly extends the Dublin Dashboard through the development and testing of a new suite of querying, modelling and prediction/simulation modules and novel forms of multimedia interaction, including virtual reality, the projection of data onto architectural models, and converting data into audio-textual forms. This testbed will provide a template to develop, implement and test a Cork Dashboard and influence dashboard development globally.
READ MORE
---
We are pleased to announce an open artist call to work with the Building City Dashboards research team located in the MU Social Sciences Institute and the National Centre for Geocomputation. We invite artists to create a digital artwork using open data from the Dublin and or Cork dashboards (http://www.dublindashboard.ie/and http://www.corkdashboard.ie). The goal is to explore and expand multimodal creative expression in the digital space using open urban data and to extend the work
Dr. Jeneen Naji Department of Media Studies, Maynooth University Collaborations are at the core of humanities-led research, and as such as a digital poet practitioner/researcher I threw myself willingly into a collaboration with Geographers to apply for and work on Building City Dashboards a Science Foundation Ireland €1.8 million funded research project. The increasing urbanisation and digitisation of the human experience has resulted in a) lots of cities b) lots of data about cities.
THE DUBLIN DASHBOARD
The Dublin Dashboard provides citizens, public sector workers and companies with real-time information, time-series indicator data, and interactive maps about all aspects of the city. It enables users to gain detailed, up-to-date intelligence about the city that aids everyday decision making and fosters evidence-informed analysis.
CLICK HERE
THE CORK DASHBOARD
The Cork Dashboard is currently being developed by our team and will build on lessons learned from Dublin.
Coming soon
 


 




INTERNATIONAL DASHBOARDS




The dashboards below are not linked to this project however they show different examples of city dashboards internationally.




 




USEFUL LINKS




To find out more about institutes and research groups carrying out similar or complimentary work click below.





	
---
Email Us
Address
Building City Dashboards
Iontas Building
Maynooth University
Maynooth
Co. Kildare
IRELAND
T: 00 353 (1) 708 6146