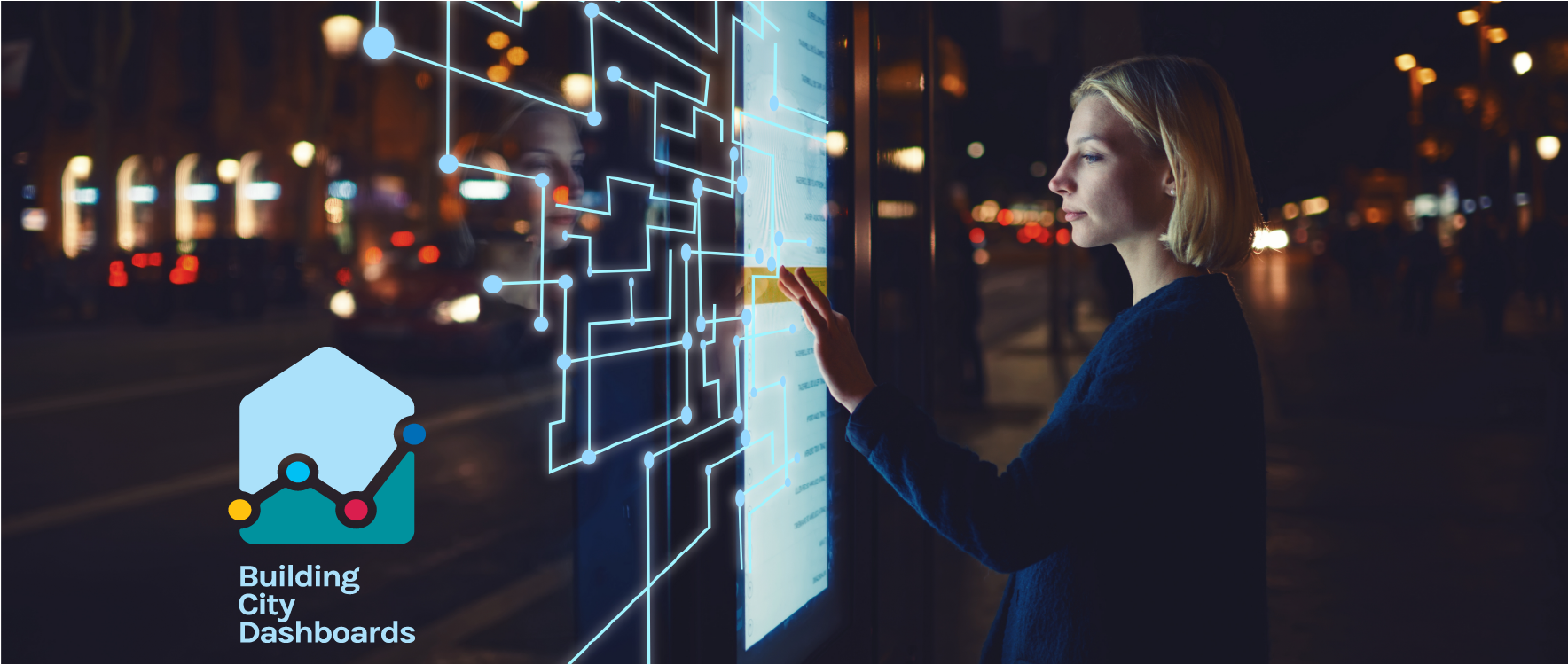 BUILDING CITY DASHBOARDS
This project will address how to build more extensive and effective city dashboards. It will tackle three sets of fundamental problems: data issues; visualisation/interaction issues; and analytics/modelling issues. It will use the solutions to undertake applied research that significantly extends the Dublin Dashboard through the development and testing of a new suite of querying, modelling and prediction/simulation modules and novel forms of multimedia interaction, including virtual reality, the projection of data onto architectural models, and converting data into audio-textual forms. This testbed will provide a template to develop, implement and test a Cork Dashboard and influence dashboard development globally.
READ MORE
---
Organised by the Sound and Music Computing Group, Aalborg University Copenhagen, Denmark, 15 – 19 May 2017. Attended by Dr Gareth W. Young. New Interfaces for Musical Expression (NIME) is a highly respected, international conference dedicated to academic research applied in the development of creative technologies and the role of this technology in artistic practices. NIME began in 2001 as a workshop at the ACM (Association for Computing Machinery) Conference on Human Factors in Computing
The first Galway Digital Cultures Initiative conference at the Moore Institute, NUI Galway, 11 – 12 May 2017. Attended by Dr Jeneen Naji and Dr Gareth W. Young. The Other Codes: Digital Literatures in Context conference was a two-day event that took place in Galway on the 11-12 May 2017. It was the first ever Digital Cultures Initiative conference and was hosted by the Moore Institute for Research in the Humanities and Social Studies at NUI Galway. The conference was funded through the Irish Research Council and the European Commission via the Marie Skłodowska-Curie Actions grant. The keynotes were delivered by: Sandy
THE DUBLIN DASHBOARD
The Dublin Dashboard provides citizens, public sector workers and companies with real-time information, time-series indicator data, and interactive maps about all aspects of the city. It enables users to gain detailed, up-to-date intelligence about the city that aids everyday decision making and fosters evidence-informed analysis.
CLICK HERE
THE CORK DASHBOARD
The Cork Dashboard is currently being developed by our team and will build on lessons learned from Dublin.
Coming soon
---
Email Us
Address
Building City Dashboards
Iontas Building
Maynooth University
Maynooth
Co. Kildare
IRELAND
T: 00 353 (1) 708 6146
E: dashboards@nuim.ie