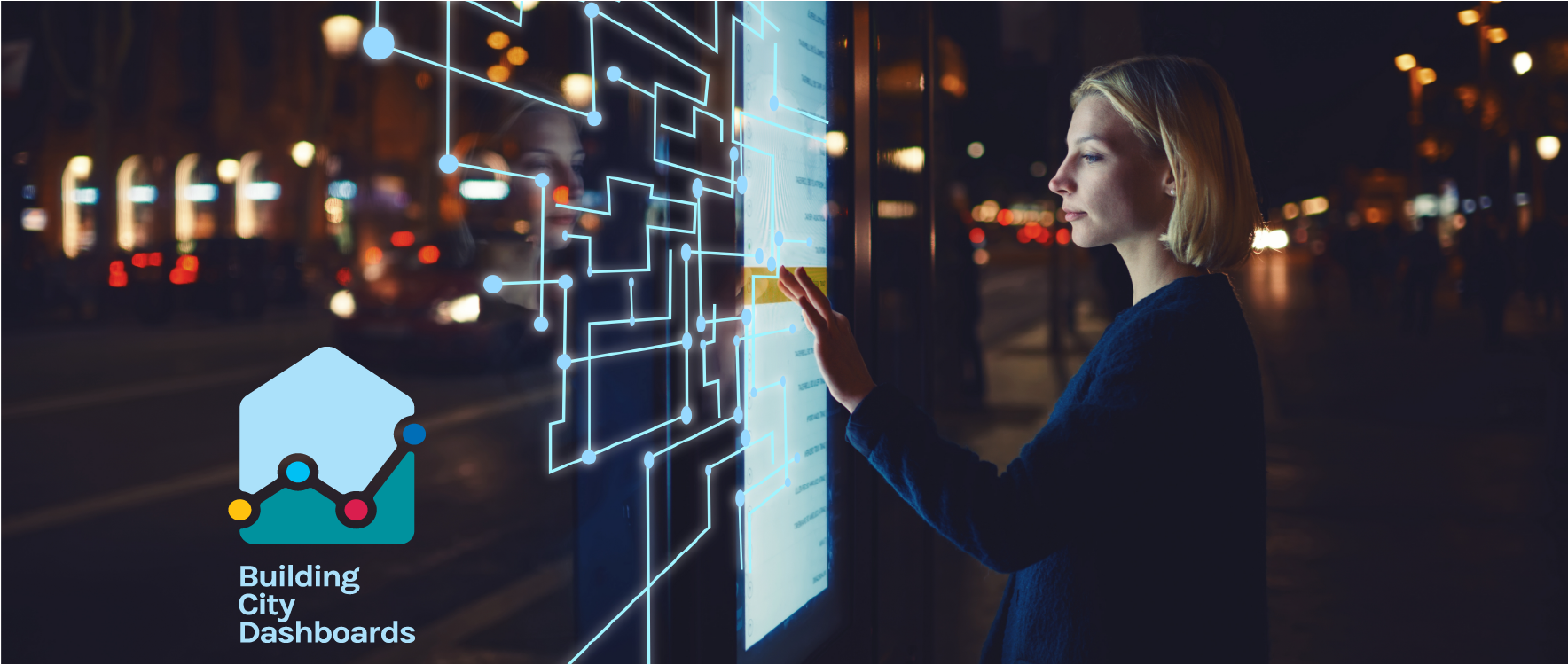 BUILDING CITY DASHBOARDS
This project will address how to build more extensive and effective city dashboards. It will tackle three sets of fundamental problems: data issues; visualisation/interaction issues; and analytics/modelling issues. It will use the solutions to undertake applied research that significantly extends the Dublin Dashboard through the development and testing of a new suite of querying, modelling and prediction/simulation modules and novel forms of multimedia interaction, including virtual reality, the projection of data onto architectural models, and converting data into audio-textual forms. This testbed will provide a template to develop, implement and test a Cork Dashboard and influence dashboard development globally.
READ MORE
---
On Friday December 15th 2017 we gathered in the sunny surrounds of Cork International Hotel to mark the official launch of the Cork Dashboard. The Building City Dashboards team were joined by a variety of partners, stakeholders, and citizens to mark a first for the City and County region of Cork, an online open-data dashboard for Cork. https://twitter.com/CorkDashboard/status/941652558241845249 Speakers on the day included Building City Dashboards principal project investigators Professor Chris Brunsdon and
iHCI Conference, 17.11.2017 | University College Dublin. Following the ISU International Conference in November, Dr Gareth Young and Liam O'Sullivan attended the 11th Annual Irish Human-Computer Interaction Conference, held at the Global Lounge, University College Dublin (UCD). ihci2017.wordpress.com/ This one-day ACM SIGCHI conference featured research from the field of Human-Computer Interaction; specifically showcasing researchers based in Ireland. The symposium featured three keynote talks from international leaders in HCI research. The opening keynote, "Multitasking
THE DUBLIN DASHBOARD
The Dublin Dashboard provides citizens, public sector workers and companies with real-time information, time-series indicator data, and interactive maps about all aspects of the city. It enables users to gain detailed, up-to-date intelligence about the city that aids everyday decision making and fosters evidence-informed analysis.
Click here
THE CORK DASHBOARD
The Cork Dashboard was launched by our team in December 2017 and builds on lessons learned from Dublin.
Click here
 


 




INTERNATIONAL DASHBOARDS




The dashboards below are not linked to this project however they show different examples of city dashboards internationally.




 




USEFUL LINKS




To find out more about institutes and research groups carrying out similar or complimentary work click below.





	
---
Email Us
Address
Building City Dashboards
Iontas Building
Maynooth University
Maynooth
Co. Kildare
IRELAND
T: 00 353 (1) 708 6146